BE CONFIDENT, BE COVERED, BE SECURE.

COMPREHENSIVE IT SUPPORT STARTS WITH CYBERSECURITY BY ONSITE LOGIC
No business owner is an expert in every aspect of cybersecurity, and traditional managed IT services only account for a fraction of cybersecurity factors. This means hacks are more likely to happen and insurance often doesn't cover damage.
At Onsite Logic, we help hundreds of Kansas City businesses stay comprehensively secure with IT services designed to mitigate every risk.
Trusted By Hundreds of Kansas City Businesses
Here's the Truth: The Game Is Rigged Against You.
Cyberattacks are at an all-time high. Hackers are targeting small businesses.
As a result, more companies than ever recognize that cyber insurance is necessary, but few recognize what's required to qualify for coverage.
The unfortunate truth is that insurance providers need to mitigate their own risks, so they're incentivized to make claiming coverage complicated. You need to meet more than 100 qualifications to be covered. Traditional managed IT services aren't equipped to make this happen.
To keep your business safe, you need more than standard IT processes. You need a cybersecurity partner.
We deliver IT services designed to account for every cybersecurity risk your business faces – so you can get peace of mind and get back to your business. We deliver: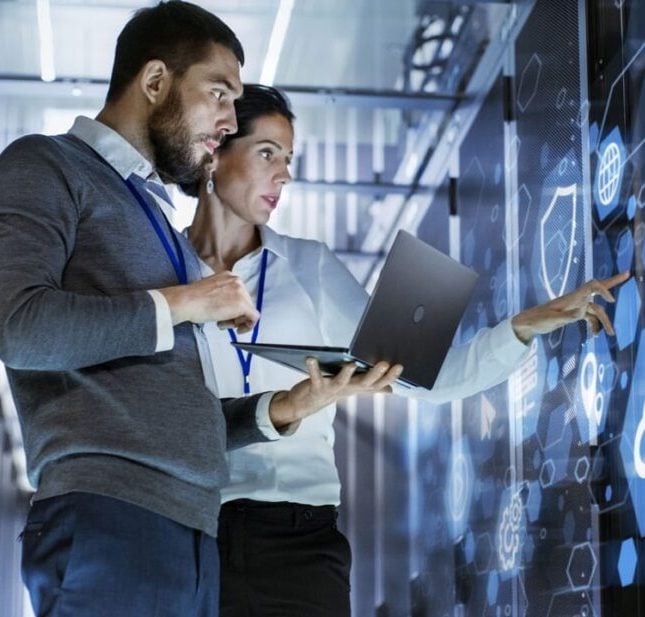 Once we've analyzed your business technology systems, we'll offer a proposal customized to the needs we've uncovered. Services we offer include:
Ready to reduce your risk? Here's how you can.
Our program is proven to protect against over 95% of cyber attacks.
What Our Clients Are Saying
Onsite Logic's personalized approach sets them apart from other I.T. companies that push one-size-fits-all solutions...
From initial consultation to technician visit, the process was both professional and seamless...
I highly recommend Onsite Logic for small and medium sized businesses like ours that need help with I.T. and networking needs...
We appreciate Onsite Logic employing such exceptional people to provide exceptional service to their customers...
If you are needing a high integrity company for your business I.T. needs, these guys should be your first call...
A great company that puts the needs of their clients above their own.